CALL US TODAY AT (225) 937-3643
JDK & ASSOCIATES, LLC DBA GREATER BATON ROUGE SIGNS
Channel Letter Business Signs in Baton Rouge
---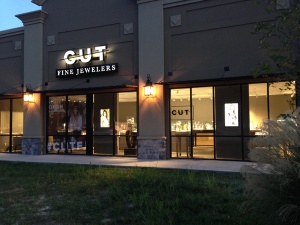 Our channel letter sign is effectively used for displaying corporate ids. Different LED colors are used but still red is the most favorite because it is the brightest and eye catchy. These letters are made of U-shaped channel usually of metal. Our aluminum constructed channel letters are much better than steel constructed one as they are lighter and less exposed to damage factors such as rust. They can be easily installed while mounting in the walls and ceilings.
The types of channel letters commonly used are:
Standard Channel letter Sign
Reverse Channel letter Sign
Channel letters with open faces
Standard Channel is made up of U-channel base whereas Reverse channel letters are made of metal faces and sides of letters have a clear plastic backing. The faces of the Channel letters with "open" faces are made of clear plastic while the remaining letters being same as the Standard letters.
Up until the last couple years, neon had been the primary 'lighting' source used in the construction of channel letters. Since their inception, LEDs have revolutionized the use of electronic message boards in the sign market place. Today, LEDs are used in other areas of sign construction as well. The use of LED lighting in channel letters provides for the following advantages over Neon:
Easy on-site installation – It Reduces the weight of the finished product by approximately one-half allowing for quicker installing of the sign and less 'labor intensive', thereby saving money in installation costs.
Outstanding energy efficiency – up to 80% – saves you money on operational expenses to run the sign.
Long life – up to 100,000 hours vs. Neon which has an average operating life of 3-5 years – thus greater reliability.
More durable when handled thereby reducing the chances in breakage during shipping and/or when being installed.
Possible warranty from the manufacturer in comparison with Neon's 'NO WARRANTY'. Some of the manufacturers of LED lighting offer 5 year warranties. With Neon there usually is NONE. The cost for LED lighting is usually very similar to Neon. So when shopping for Channel Letter signage, ask about LED lighting